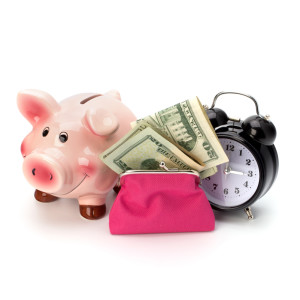 I used to work in the corporate world for 20+ years. I got to the point where I dreaded going to work. I hated the office politics and the petty crap you have to put up with to keep your job. So we made some decisions to open two companies one in mortgage banking in 2003 and when my hubby was laid off from his government job after 13 years of loyal service, we opened our own plumbing company in 2006. I left the mortgage company and went full time with my hubby in the plumbing company as we were very successful with this company.
Then the 2008 economic crash came and wiped the mortgage company out! And after 7 long years and personal struggles we sold the plumbing company just before we filed a Chapter 7 bankruptcy. It was traumatic to say the least. I think I cried for the entire year!
We lost everything including our upside down home of 27 years.  It seemed like a dark period of our lives especially for me.
Today we have rebuilt our credit. We live debt free. We don't charge anything and this year we will purchase a home after renting for 4 years. I work from home doing what I love.  My hubby has a wonderful job and we plan to retire him in 2 years!! We take mini vacations now. Something we were never able to do with either of the other companies!  We get to unplug and enjoy life. Our marriage is stronger today and we are now doing marriage ministry.
I say this because when I was in the thick of things I couldn't see the light. I couldn't see that in four short years we would see the blessing of the fall. That God's grace was all over us as we walked through the hardest thing we have ever done and now we have come full circle and help others.
Can you relate? Do you have a similar story? Are you looking for plan B?  I offer a free 15 minute consult to see if this is a fit for you and me!