Speaking about Living Life Holistic allows me to execute a core passion to educate others.  Sharing information is exciting to me; be it about nutrition, weight loss, exercise, menopause or basically anything related to pathways to health.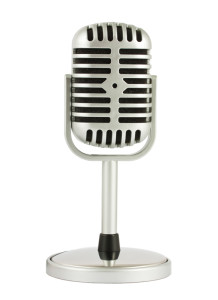 As a public speaker my primary goal is to reach and inspire every individual in the audience by utilizing a unique presentation style.  A finely tuned skillset of relating to others of diverse backgrounds supports the creation of each interactive, thought provoking and usable down-to-earth presentation. The addition of sharing personal stories about overcoming obstacles offers others the opportunity to see that they are not alone in the challenges they face.  If you want to make positive choices and reach a thriving balanced life, Living Life Holistic presentations are the place to be. 

How I came to be a professional public speaker is a continual journey of awareness.  Each step has been equally important as every movement thereafter has been relevant to where I stand today. 

Active involvement in the women's ministry and small groups within my church was the initial impetus to my learning the art of public speaking.  My teaching sessions and classes on health and weight loss led me to join Weight Watchers and lose my baby weight.  Finding that I could join the Weight Watchers staff propelled my desire to attain and maintain my goal weight while serving others on their journey. 

This grew organically into a sincere passion to educate others about health, nutrition, meal planning, exercise, and in general, health! Along the way I acquired the ability to engage an audience and create an excited environment.  Speaking at church and seminars for women's retreats continued to support the honing of my skillset.  As my comfort level grew so did my interest in being more. 

Certification as a Coach was the next natural progression.  It provides an ongoing stream of holistic methods, tools, products and more.  This gives me an endless variety of subjects to speak about with others.  All of this enhances my love for sharing my knowledge of Living Life Holistic in the public arena. 

I look forward to connecting with you to discuss the possibility of speaking to your group, organization, company or agency. 

---
The purpose of this "no obligation" consultation is to discuss your
situation and how my work may be of benefit to you.
I look forward to connecting soon.
Click HERE to contact Me