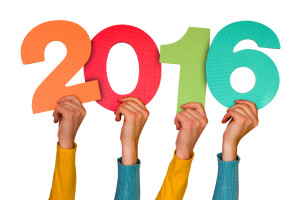 When I was 5 or 6 years old I already knew that I wanted to be a nutritionist.  Well, I didn't know the word nutritionist at that age, but I did know what I wanted to do for others at that age.  I have always felt the need to help people with their health.  My sister is a RN and my brother was a professional body builder in his younger years.  He is a "health nut" still although he has not been a body builder for some time now.  I think it had to do with the way we were raised.  My parents were both very fit people.  Our food was probably not the best or the freshest.  But my mom was a very good cook and could throw just about anything together and make a yummy delicious meal.  We were not allowed to have soda, or sweet tea, cool aid, or other sugary drinks.  Nope, dad was a water drinker and that is what we were taught as well.  Lots and lots of water was our drink of choice.  Although, we did drink milk.  Not a ton of milk but like a glass a day.  Lots of fruits and veggies.  My dad was raised on a dairy farm so gardening was a passion of his.  He could grow anything pretty much anywhere.  I did not get that gene from the gene pool!  I can grow things but plants, well they don't do so well with me.  My siblings on the other hand both can grow and create.  I am the bean counter in the family.  I digress.
This year is my year to really follow my passion of being a holistic health coach specializing in weight loss.  I love to teach, preach and share my expertise in the weight loss arena.   I lost my baby weight with Weight Watchers and then worked for them for seven more years.  I maintained my lifetime goal weight until early onset menopause.  I gained 55+ pounds and it took my seven years to find the right combination of foods and exercise.  I am now down 66 pounds and 29 inches.  I am back to my ideal weight and I am now working on toning and firming.  I am looking to work with women especially this year to help them regain their active lifestyle, make a mindset change to not have rebound weight gain, and balance out the chaotic life.  I will be hosting a ton of weekly, bi-weekly and monthly challenge groups to help you become a part of the family of accountability. 
So be sure to check out my Facebook page www.facebook.com/susanorehowskylivinglifeholistic to join my challenge groups!
This is your year as well as mine…let's do it together!
You can find me at www.susanorehowsky.com and be sure to schedule your FREE 15 minute consultation with me to see if we are a fit.